The Complete Safety Compliance Package
Unlimited Users. No Hidden Fees. Custom Support.
Seamless company integration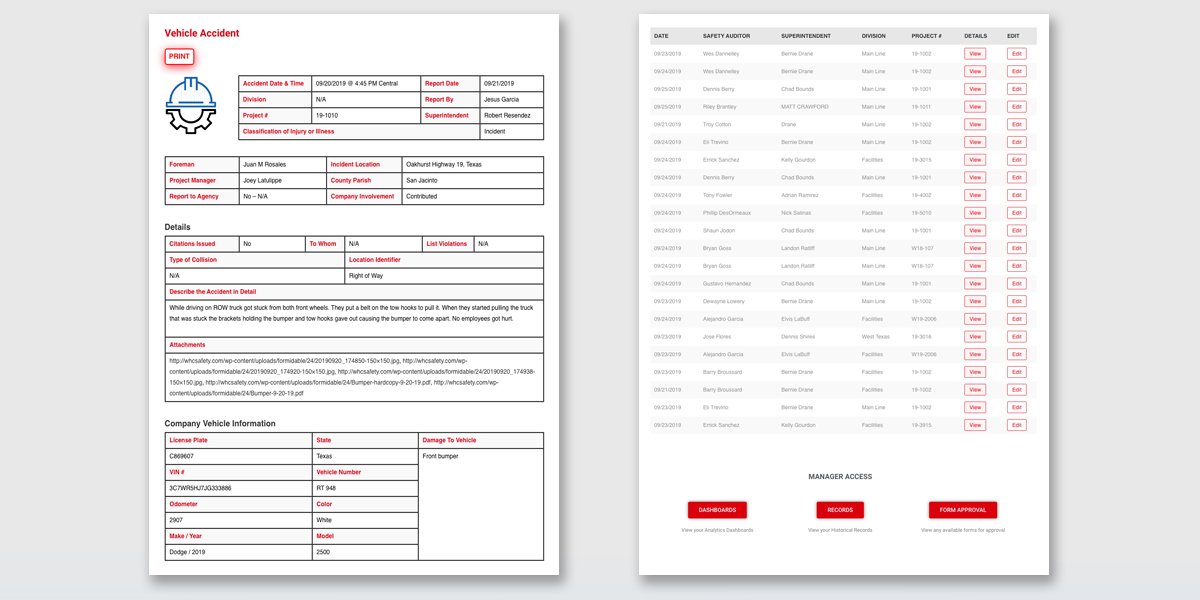 Built for you and ready-to-go
Monitor real-time compliance data
Audits, Inspections, Reports, and Analytics
Our entry compliance management system includes document control and advanced reporting. Customize your system with the exact components your projects demand.
Track and monitor your safety compliance ratings
All completed forms are automatically saved and converted into a custom data analytics dashboard.
Quickly identify problem areas in your projects and take action to improve your safety compliance ratings.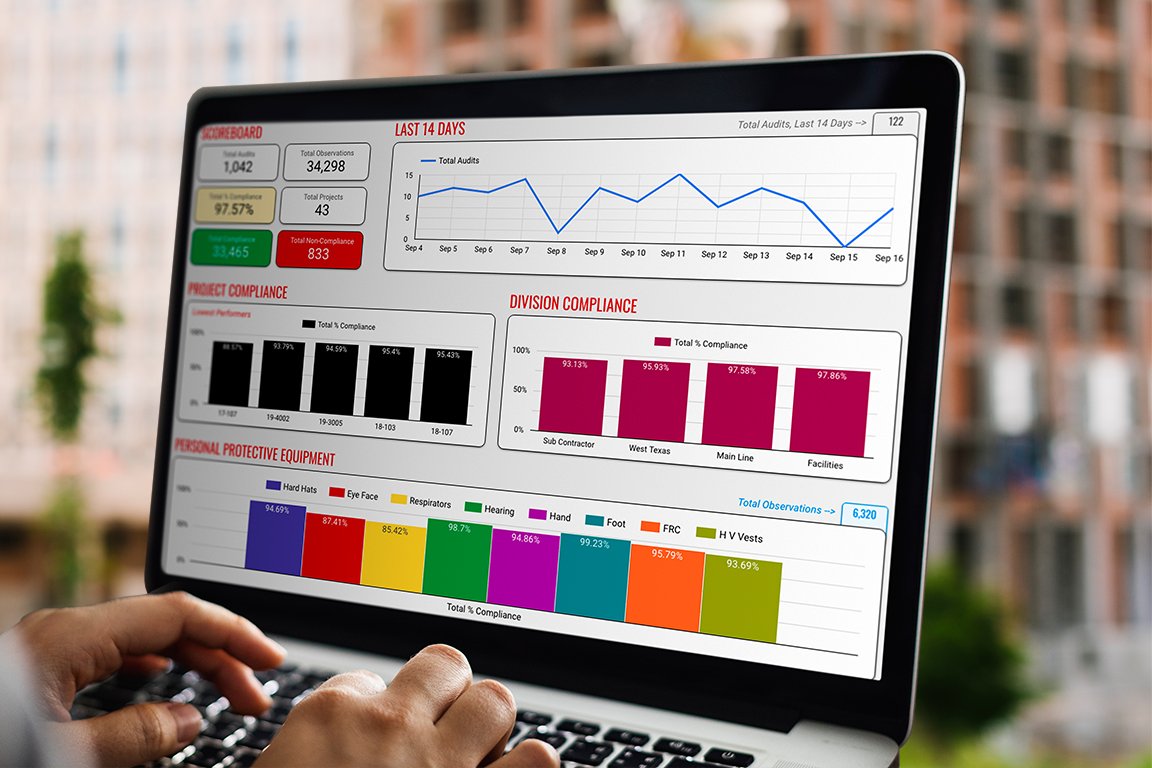 Create a system with only the features you need
Provide us with your Word, PDF, or text forms and we will convert them into website forms that can be accessed on computer, tablet, or phone.
Or, let us design the forms for you!